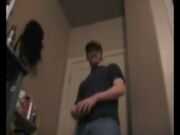 Nightslash2020, also known as Mike, is a Youtube user who has created many Stop Motions such as Transformers and the Dead End Series.
Dead End Stop MotionsEdit
Played by; Himself
Mike Accidentally stepped on Dead End, When He was About to destroy Smokescreen, When he saw what he did he gave an Advice to dead end to Not stay on the floor since the floor isn't the best place for toys. Dead End 3
Ad blocker interference detected!
Wikia is a free-to-use site that makes money from advertising. We have a modified experience for viewers using ad blockers

Wikia is not accessible if you've made further modifications. Remove the custom ad blocker rule(s) and the page will load as expected.